Tea for the Jubilee gets match funding for June up to £5,000!

The Dalgleigh Trust has pledged to match fund donations received in June as part of our Tea for Tools campaign.  This means, every penny donated or raised by supporters hosting tea parties in June will be doubled – making twice the impact.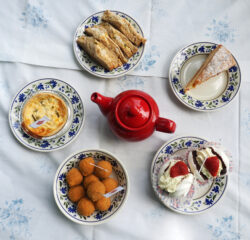 This all came about when Tools for Self Reliance decided to get involved with the Queen's Platinum Jubilee; asking the public to host a tea party, joining their celebrations with family and friends with vital fundraising efforts. The charity holds an annual Tea for Tools event, which they have scheduled for August 13th, but they couldn't pass up such a joyous occasion with the Jubilee. When Tools for Self Reliance sent out their monthly newsletter, one of their subscribers, The Dalgleish Trust, saw their 'Tea for the Jubilee' event, and offered them the opportunity to match the funds up to £5000. Safe to say, the charity couldn't believe it!
Katie Wilson, Head of Fundraising & Communications, Tools for Self Reliance, has said,  "We are so grateful to the The Dalgleish Trust who have provided Tools for Self Reliance a very generous opportunity to match funds. We are solely reliant on voluntary donations like this to continue our work, and we are very fortunate to have such kind supporters."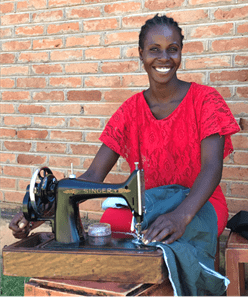 Tools for Self Reliance has, for over forty years, worked to support people to learn practical skills they can use to find work and earn an income for them and future generations in their families. Working with local partners in five African countries, the charity raises funds to support projects which deliver training, complementing this with the provision of the tools, equipment and sewing machines needed to move into work. These tools are donated to the charity by the public and collected and refurbished to excellent standard by a committed band of over 600 volunteers across the UK. The refurbished tools are given a second lease of life when given to trainees and graduates in the five partner countries in Africa. Project participants are then supported to start their own businesses and generate a sustainable income for their future, helping to reduce the cycle of poverty many trainees face.
To make a Tea for Tools donation and help us double our fundraising in June, please follow this link and give via our Just Giving campaign page.
For a free Resources Pack to support your own Tea for Tools, simply register here.  We'll send you a pdf full of event tips and decorations.
May 2022