Challenges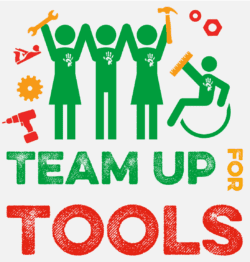 Run for Tools For Self Reliance! No matter what the distance, whether its a Fun Run or a Marathon, why not to chose to fundraise along the way?
Not sure where to start?
Look at local Runs happening near you,
Apply for a spot,
Get training,
Ask for sponsorship, all in aid of Tools For Self Reliance!
Why not have a 'cycle to school' week or, even better, a 'cycle to work' month!
Have a look at organised challenges in your area and request to get involved.
Creative Challenges
Sponsored Silence…
Are you known as the chatter-box, or seem to be one of the louder people in the room? Why not set yourself a challenge and have a sponsored silence for the day. You can communicate by other means, but your mouth will have to stay silent, do you think you're able to keep it zipped for that long? Lets see how many people will pay to see (and not hear) you!
Create your own…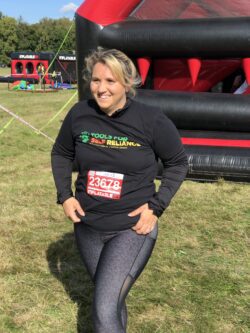 Do you have your own special talent? Can you play games for hours at a time, or can you whistle any tune? You can create your own challenge, a 24 hour gaming session, or create a rent-a-whistle, where people can challenge you to whistle any song, all whilst being sponsored.
The challenge space is wide open for whatever you can do, so lets do it, together!
If you'd like a sponsorship form or more information, please contact lauren@tfsr.org or telephone 02380 869697